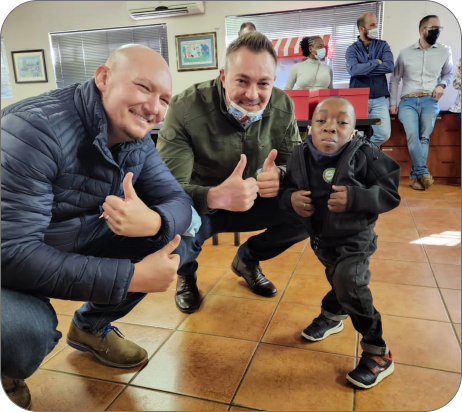 NEW HOPE SCHOOL
Established in 1971, New Hope School is a non-profit organisation, and one of the largest special needs education schools in South Africa, focusing on the education and training of learners with cerebral palsy, permanent physical disabilities, metabolic disorders or syndromes, traumatic brain injuries as well as specific learning disabilities.
Assessing individual needs, learners follow a variety of curriculums and receive therapy provided by teachers and therapists. Where supplementary support is required, assistants are assigned to learners.
New Hope School works to enable every learner to fulfil their potential, emotionally, spiritually, academically, creatively, physically, and socially, and to unlock the unique abilities and strengths of each child.
This holistic, multi-disciplinary teamwork forms the foundation for the educational approach implemented at the school to help the children achieve their maximum potential.
The logistical and operational requirements of this school provide a significant challenge which the Department of Education alone does not address. New Hope School therefore have various fundraising events and welcomes sponsorships and/or donations, which plays an integral role in sustaining excellence in the education and care provided at the school.
For more information on how to get involved, contact Karen:
Email: marketing@newhopeschool.co.za
Tel: 012 460 2234/5
Back to index