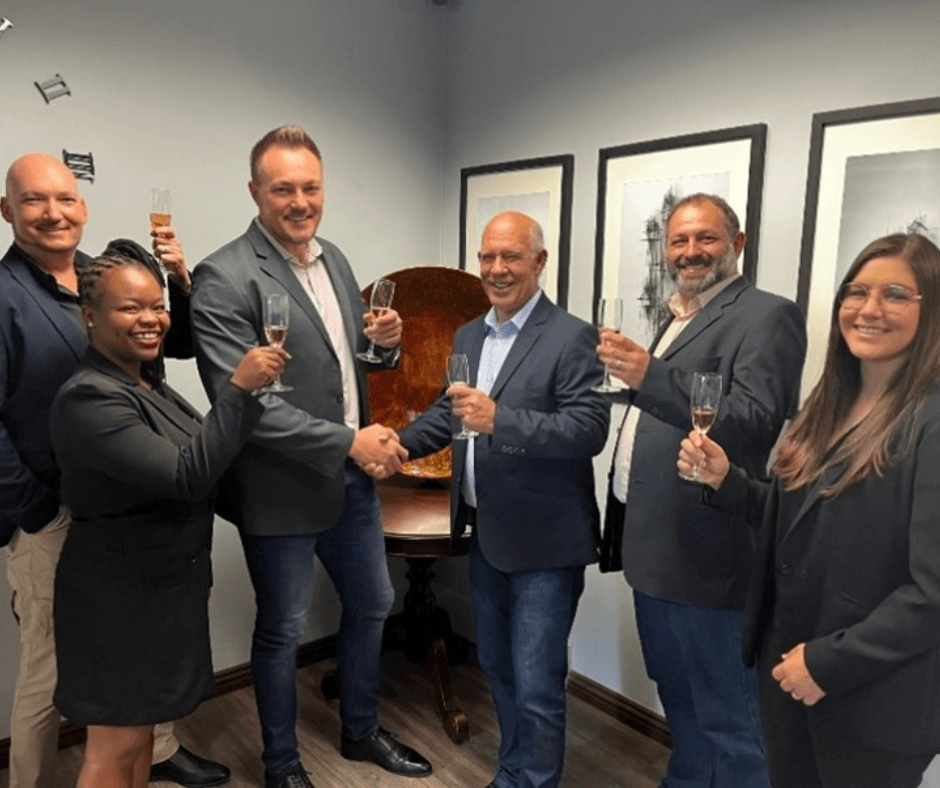 When Two Become One: A Successful Company Integration
AGORA Team
17th Mar, 2023
"Without continual growth and progress, such words as improvement, achievement and success have no meaning" – Benjamin Franklin
With these words of Benjamin Franklin in mind, we are delighted to announce that AGORA and Gro2 Consulting have formally joined forces (1 February 2023) to empower AGORA's rapid growth in the commercial property landscape. Gro2, a reputable quantity surveying firm was well positioned in the commercial market and with their existing client mix it was a perfect fit to join us wholly at AGORA.
CEO of Gro2, Leon Fowler, with 37 years' experience in the construction industry has complimented the AGORA group with his refreshing and valuable skillset. His ability to financially de-risk projects at an early stage and identify the potential of an asset, poses an invaluable contribution to our client's property portfolios.
Leon, why AGORA?
"My decision to join AGORA came easy. We share the same principles and ethos in general. Their focus on training and skills improvement ran concurrently with my desire to share skills and experiences that I have acquired over many years in the commercial world of development. It was a pragmatic decision to join such an energetic and fast-growing team that is involved in both local and international projects. AGORA's value in providing exceptional services aligns with my philosophy and was evident to me when experiencing the operations and actions of the entire AGORA team. Gro2's incorporation enhances our ability to provide an even more diverse service to all our clients".
Leon, what is your vision for AGORA?
"My vision for this new stage is to leverage the strengths of both companies to create a dynamic organization that is poised for further growth and success in the marketplace. To achieve this, I plan to prioritize collaboration and communication across all levels of the organization. By fostering a culture of openness and transparency, we can leverage the diverse perspectives and expertise of our team members to drive innovation and achieve our shared goals. I also plan to invest time into training and development that will empower our employees to continuously improve their skills, ensuring that we always stay ahead of the curve in a rapid evolving market".
"Overall, I am eager to continue strengthening the strong foundation that has already been established, while also being excited about the countless possibilities that await us in the future" - Leon Fowler.
AGORA's long-term vision is to broaden its reach and to strengthen the company's capability globally. With this integration we have not only improved our commercial market share on a micro front but also improved our capability on a macro scale. We intend to remain competitive by upkeeping our high standards of service delivery globally with the continuous aim of improving on our drawbacks without compromising our client's vision.
A shared set of values that makes up the nature, core principles and ethos of both companies, made the decision to integrate Gro2 into the AGORA group of companies an easy and seamless one. Both companies have established a strong reputation in the market for delivering high-end services over the years. By integrating we can leverage our combined strength, working together to build a better client-focused and innovative business and increase our capacity to deliver large scale projects at the same level of expectation and quality.
Together, we are building a stronger sense of purpose, increased trust and credibility with our employees and clients alike.
We celebrate this as we embrace AGORA's Gro(wth)2!