The state of South Africa's Construction Industry
AGORA Team
8th Aug, 2019
The South African construction industry is set to emerge from recession in 2019 but growth will remain tepid at 2.4% (Fitch Solutions, 2019). The sluggish growth in South Africa spells more trouble for the already struggling large construction and building companies in the country. South Africa's declining infrastructure remains an area of concern for the country's future, yet despite the current environment, opportunities exist for construction companies (Theo Gaultier, 2019). Government's 12% reduction in budget towards infrastructure has unsettled an already struggling construction sector, with some of SA's largest construction companies going into business rescue and even bankruptcy. Reports say that four of SA's six main construction companies have lost 50% to 75% of their share price in 2017, but there are good signs that the sector is recovering globally with the industry expected to reach $10 000 000 000 000 (trillion) by 2020, with emerging economies such as SA expected to contribute 51.9 % to the value of this sector. The construction industry and all its stakeholders should take advantage of the expected growth and optimize their available talent. The South African construction industry will have to focus on using industry leading technology and building methods to ensure sustainable growth in the sector.
South Africa can focus on the following:
Technology and Innovation: Technology determines the future of everything today, there is different programs that incorporate technology in construction such us BIM, Revit and DimensionX. These programs will improve the construction industry and expand the horizons we currently have. Innovation is the use of technology to walk through the building and see the building in 3D as well as the 'look-and-feel' of the future building.
AGORA Quantity Surveyors are already making use of technology and innovation as seen below, our most recent project to be tendered in 3D is in Lusaka, Zambia.
Figure 1: BIM Model features
Figure 2: Revit 3D Model (For architectural use to design)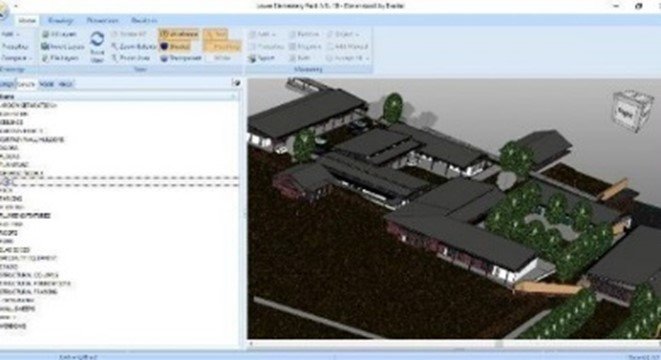 Figure 3: Dimension X SD Model (For Quantity Surveying use to measure)
Figure 4: Innovative way to see the plan in #D through a smart device
Figure 5: Innovative way to walk through a building to get the "look-and-feel" of the future
Building methods: There is varies different building methods which can be used to change construction as we know it. The new trends arising is structural steel façade, extensive glass curtain walling, timber cladding etc. These building methods provides different thermal properties which is applicable especially because of global warming concluding into inconsistent climates.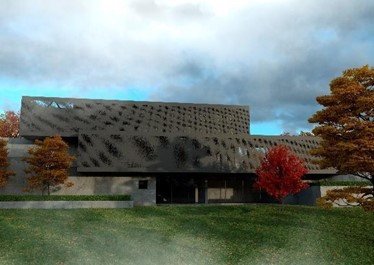 Figure 6: Rendering of a house AGORA is working on with structural steel cladding
Figure 7: Example of timber cladding
Creativity in design, layout and external façades: Architects have a challenge to create unique plans and ideas for buildings and houses nowadays. Furthermore, these designs must improve the environment, be beneficial to the ecosystem and produce less pollution. There is a show "The World's most extraordinary homes" on Netflix which has numerous ideas for creative buildings which have the necessary benefits.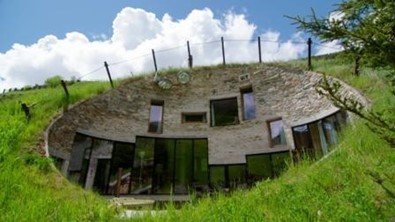 Figure 8: The Underground House
Figure 9: The Flex House
Figure 10: The Underwater House
Green Buildings: Green building and modular building using recycled materials in construction are some of the trend's construction companies must keep up with. SA is currently the leader in green building with a 41% rate of green building activity, compared to 24% global average. We need to continue accelerating innovation by leaders in the industry. SA makes use of solar geyser, garden roof tops, grass cladding, recycled materials for construction. For instance, Figure 16 is an example where we made use of hay bales as walls with diamond mesh and plaster consist of mud and manure. The walls were cladded with wasted concrete broken up in smaller parts and the floor were covered with manure as well.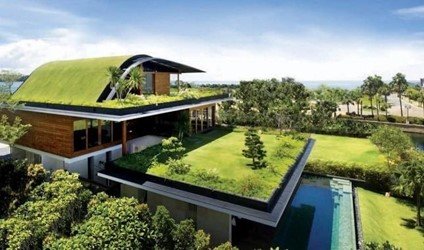 Figure 11: Rooftop Gardens
Figure 12: Grass cladding to building facade
Figure 13: OR Tambo Environmental and Narrative Centre
Figure 14: Sisonke District Offices 5 Star Green Rating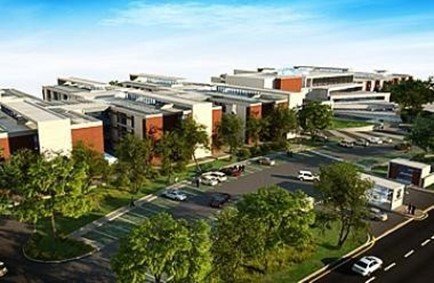 Figure 15: Department of Environmental Affairs Head Office 6 Star Green Rating
Construction companies need to adapt to transformation and diversity. Smaller contractors who have taken on transformation and diversity and are either black and/or female owned or partly so, seem to be much more successful as far as leadership-level goes. These companies have a diverse set of skills and experience within a combination workforce of different genders, race, age and leadership levels, contributing to a much more effective organization.

It is critical for the construction sector to work to develop the necessary capacity today to be able to continue to contribute meaningfully to the economy in the future.